App Developers in New York
At Rootstrap, we believe in doing things differently. We fuse unparalleled business strategy with world-class app development to deliver our clients beautiful mobile apps with real ROI.
Our team of full-stack NYC mobile app developers provides start-to-finish support for ideating, validating, and creating digital products. We can help you scale your mobile app and build a user base using the leanest, highest-return methods in today's market.
Roostrap is more than just an app development company – we're a creative business development studio. With a strong presence in New York City, we're ready to bring your app idea to life in the Big Apple.
When you work with Rootstrap, you're getting a dedicated team of NYC mobile app developers. Beyond that, you're also joining a family that spans continents and is dead-set on seeing you succeed.
Our focus is to de-risk your investment and deliver you a product that will truly engage your audience. We've developed 250+ products for 500 founders with combined revenue of 100m+. We battle-test every idea that we work on to ensure it can stand the test of time even as trends come and go and the market continues to develop.

Mobile App Development in NYC
Whether you're building an iOS, Android, or React Native app, Rootstrap has an around-the-clock team of experienced NYC app developers serving the New York market.
We've built everything from lean, single-function MVPs to enormous enterprise mobile apps serving global user bases.

Our team scales to meet your needs and we give you the flexibility to start small with the knowledge that we'll have the development expertise to back you up.
At Rootstrap, we've cut our teeth in a wide range of industries and verticals, but in all of our projects, we place a focus on real results.
Our mission isn't to blindly build an application. No, we want to get a deep understanding of your business model so we can tie every decision to your overreaching business goals and strategy. Developing with your long-term objectives in mind allows us to create applications designed – at every level – to generate real ROI and growth for your business.


Rootstrap Product Development Process & Deliverables
When you come to us with an idea we don't waste any time getting started. Once we kick off our Discovery Phase, we can get to work in as little as 12.4 days. Here's how we do it: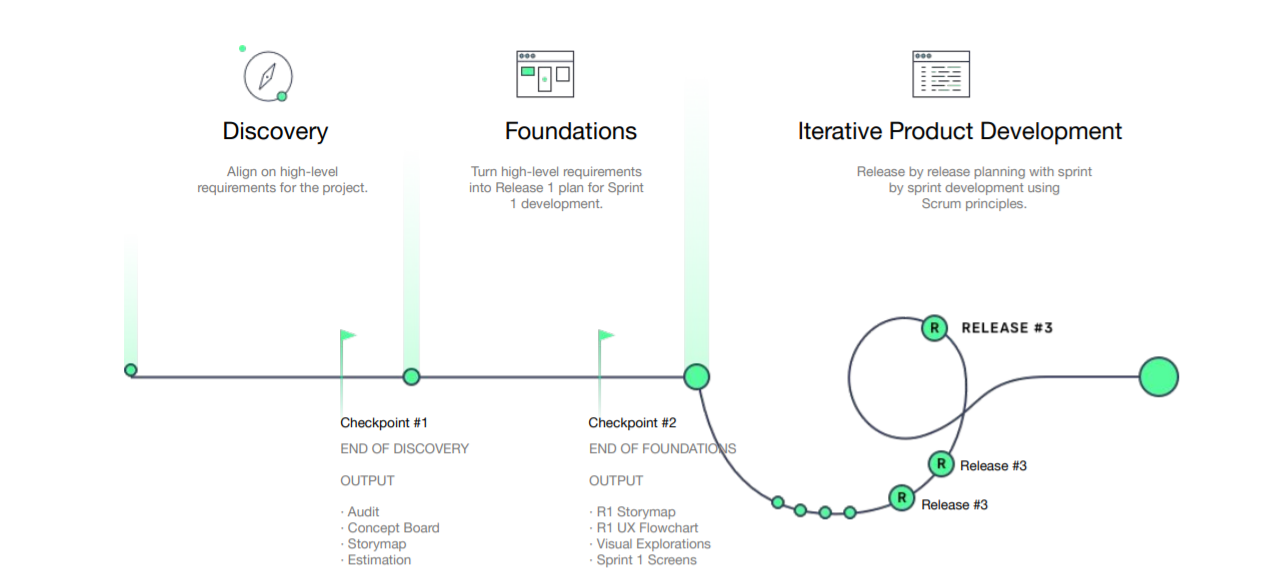 Discovery creates a shared map to exactly where you want to be. With Discovery we can:
Set the vision for your project

Provide design & code assessments

Provide accurate project estimates

Define the goal of the project
Once underway, our app development philosophy and process are firmly rooted in an Agile framework. Agile app development is a framework for developing software that focuses on creating working, functional programs instead of a comprehensive plan. In other words, build first, test, and iterate.
The principles of Agile are outlined in the Agile Manifesto as follows:
Responding to change & not just sticking to the plan

Collaboration with clients over negotiating contracts

Functioning software over comprehensive documentation

Interactions with individuals instead of processes and tools
We rely on Agile app development because, time and time again, it works. Agile is a flexible methodology that allows us to respond to new information and keep the app development process fluid yet efficient.
Whether you're a scrappy, two-person startup or an enterprise corporation looking to test new product ideas, we provide app development that's dynamic, ROI-minded, and ready to grow and change with your business. That's a recipe for success, no matter your app idea. You're on a journey, we're the life raft



Aggregate Product
Downloads

Highest Company Valuation


Maybe you know exactly what you want to build and already have a detailed backlog, feature set, and go-to-market strategy.
On the other side of the spectrum, maybe you only have an idea scribbled on the back of a hot dog cart napkin. Either way, Rootstrap is here to help you succeed.
If you're not really sure what you want to build, don't worry! Most people aren't. Our NYC mobile app devs can transform even the vaguest ideas into a live digital product.
iOS, Android, Rails - You name it, we support it.

We'll put our heads together to help you flesh out your ideas and strategies.

Strategy Beyond the CMD line
We help clients with ideation, customer validation, launch plans, and beyond.


The Best Mobile App Developers in NYC
Beyond the bounds of NYC, the Rootstrap team is globally distributed. That means we're awake when you are, we work when you do, and we can adjust to fit any time zone.
With more than 60 full-stack engineers, our team has plenty of dev experience. We've built products in just about every language. Whether you want to build in Ruby, Swift, JQuery, Sass, or anything else under the sun, chances are we've already got a portfolio in your programming language of choice.
Our code is always high-caliber, and we employ a host of tools and techniques to make sure it adheres to the industry's best practices. The Rootstrap team features mobile app developers, UX and UI designers, business strategists, data scientists, and experienced architects.



React Native Developers in NYC
NYC React Native Developers are in high demand and for good reason. If you are looking to work with some of the finest NYC React Native Developers, Rootstrap has you covered.
Benefits of React Native App Development:
Available to both iOS & Android Devices

Mobile apps can be developed using web technologies

Saves time & cost when developing apps cross-platforms

Developers can use web development tools to enhance their skillset

React Native mobile apps guarantee speed, agility, & a positive user experience
When you work with our React Native Development team, you join a family of experienced and passionate developers ready to bring your innovative new app idea to life. Pre and post-launch, we will be with you every step of the way, 24/7.

Rootstrap helped Tony Robbins digitize his coaching empire
Rootstrap helped MasterClass build new features and double

their revenue
Rootstrap Taught The

Google Opus Team

Design Sprints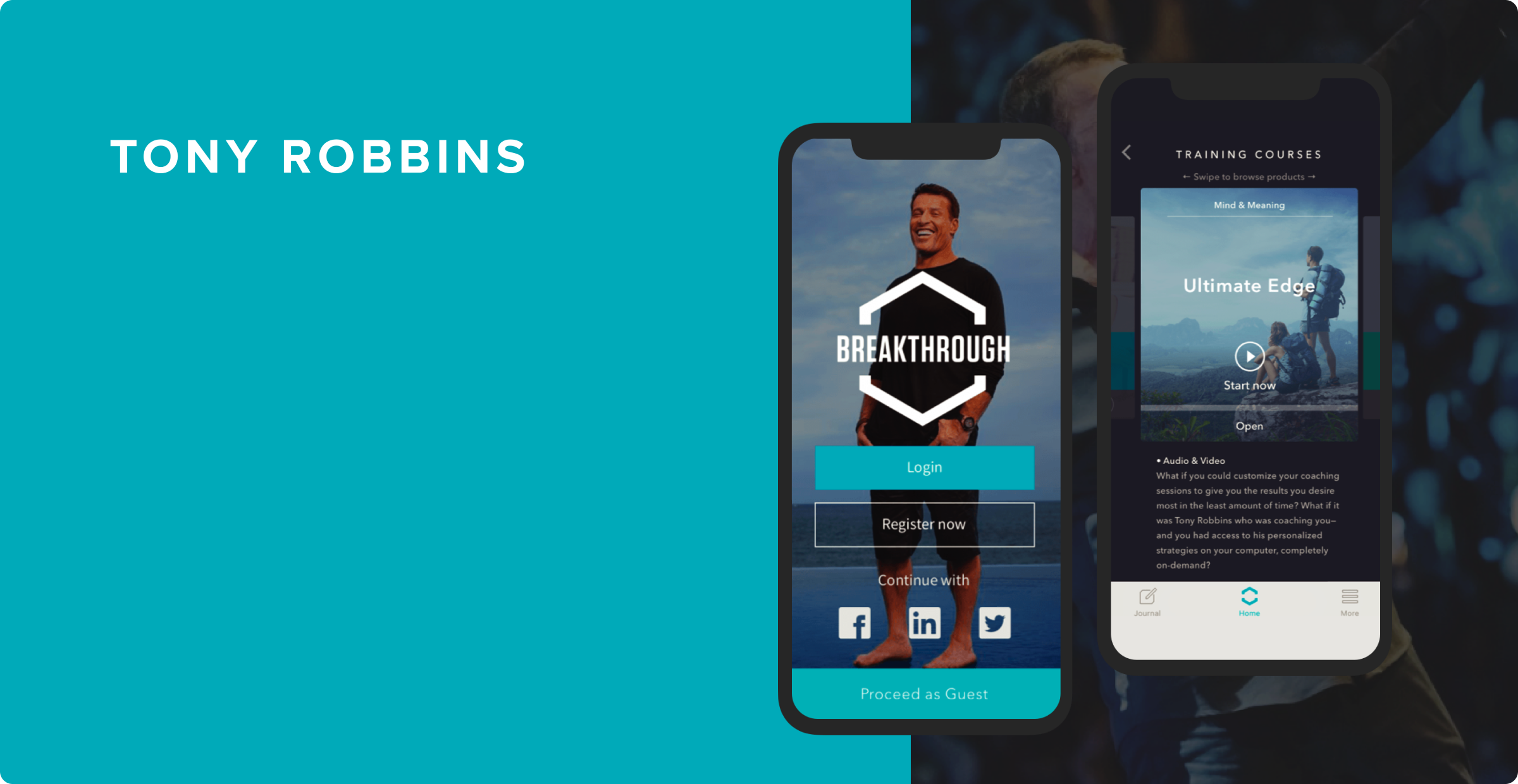 Rootstrap Helped Globalization Partners achieve a 95% client satisfaction rate with mission critical software
Rootstrap helped Tony Robbins digitize his coaching empire

Mobile App Development for iOS in NYC



iPhone app development is the focal point of the industry. Apple's iPhone dominates some of the most lucrative markets in the mobile application world, and building an iOS app gives you direct access to these consumers.
The Android app market is the largest in the world. Still, Apple products continue to reign supreme in some of the most developed geographic markets, including the United States, Canada, Japan, and Europe.
Every year, the global mobile app market for both iOS and Android sees massive growth. The fact that iOS apps furnish a more lucrative marketplace shows in preliminary app store data from 2020.
"Globally, consumer spending on the App Store reached $72.3 billion, up 30.3 percent Y/Y from $55.5 billion in 2019," reports SensorTower. "As in previous years, this exceeded the amount users spent on Google Play, which grew 30 percent Y/Y from $29.7 billion in 2019 to $38.6 billion."
Statistically, downloads for iPhone apps generate more revenue than Android app downloads making mobile app development for iOS a potentially more profitable option.
That said, iPhone app development has its drawbacks. Chiefly, iPhone apps must be approved by Apple before they can be listed in the App Store, and this process can as long as two weeks. This lag means iOS app development is slower when pushing changes and iterations, which may hamper mobile apps in their early stages.
We've also found user acquisition to be more expensive for iOS apps. This added cost makes the mobile app design phase all the more critical. The better your app can satisfy its user, the easier and less expensive it will be to grow your user base.
Choosing between the two platforms depends on the specifics of your app idea. The design of your mobile app, its key features, and its core user all play into the decision of going with iOS app development or Android app development.
Thankfully, as a leading mobile app developer serving the NYC market, we can provide professional insights to help you decide on the best market for your app. Whether you opt to launch on one store or both, we're experts in iOS and Android programming languages.

Mobile App Development for Android in NYC



While iOS apps generate more revenue in mature markets, Android app development is still a booming business.
At Rootstrap, we've met with success as Android app developers. Along the way, we continually pick up on tips and tricks specific to Android and the Google Play store. These insights help us make profitable Android apps.
While Android apps currently generate less aggregate revenue than iOS, they still dominate on downloads, receiving more than twice as many downloads as the App Store in 2016. The Google Play store also has more available apps than the Apple App Store.
"As of the third quarter of 2020, Android users were able to choose between 2.87 million apps, making Google Play the app store with [the] biggest number of available apps," says Statista. "The Apple App Store was the second-largest app store with almost 1.96 million available apps for iOS."
Why is it that Google Play gets more downloads but generates less revenue? It's all about geography. The App Store is dominant in developed countries like the US, where users are likely to have an iPhone and spend more money on apps.
In contrast, Android apps dominate in less developed countries and emerging markets like China and Latin America. While these markets aren't as lucrative right now, they have much more room to grow. As they mature, we can expect revenue for Android apps to increase.
In addition to future growth, Android app development carries a few more perks. For example, the average user acquisition cost is lower for Android apps, making it easier to test ideas and grow the user base for early-stage apps.
Beyond that, developers can publish updates to the Google Play store in just 2 hours, a process that takes several days on the App Store. Google makes it easier to publish a version of an Android app, gather data from users, then publish the next iteration quickly. Speedy updates make iterative, agile development much more efficient and can set your app up for long-term success.

Work with an NYC

App Developer Today



Whether big or small, almost done or just starting, Apple or Android, you need a world-class app developer to succeed in the mobile app industry – and Rootstrap is one of the best in NYC.
We'll help you set yourself up for success from day one by making every app design and development decision with your clear business goals in mind.
Drop us a line. Even if you just have an idea or only want to chat, we're always happy to hear new pitches and exciting app ideas. Who knows? Maybe this time next year, everyone in New York will be using the app we build together.
And as they say – if you can make it here, you can make it anywhere.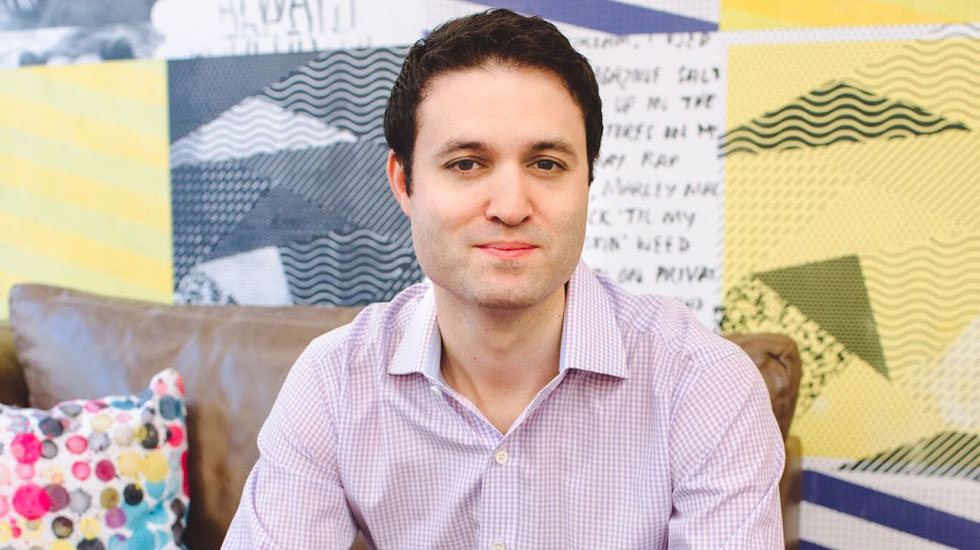 ORI GOLDMAN
Co Founder at
Loftey, NYC
"When I was looking to build my MVP I spoke to about 10 shops. Little did I know that I would be still working with the same company over 5 years later. Rootstrap built our MVP and we have stuck with them ever since. Through multiple pivots, design changes, thousands of implemented features, we still feel lucky that we found them 5 years ago".

Frequently Asked Questions

NYC vs San Francisco for app development
New York leads San Francisco as the number one 'tech city' for app development, with the latter coming in second. New York's global image as the center of commerce, as well as its industry-leading tech residents and transport links, gives the city a slight edge over San Francisco with its deeper talent pool. San Francisco's app developers remain in high demand, and financially the two tech cities are similarly high in cost when it comes to budgeting.
You can contact us to learn more about app development in New York City.

Is NYC expensive for app development?
New York City has one of the highest costs for app development in the United States. This is due to its deep talent pool and global image, as well as it now being home to tech industry leaders such as Apple, Facebook, and Google. The average hourly rate for a New York City app developer is $100-$150, with minimum project size requirements starting at $50,000. See how companies are using IT staff augmentation as an alternative to lower costs.

Do I need an NDA to share my idea with a dev?
When sharing ideas with a prospective app developer, a non-disclosure agreement is an effective way to ensure project objectives and information remain private and out of the public eye. This sense of security is beneficial when pitching ideas to app development agencies, especially if there isn't a mutual understanding concerning app development between both parties. You can contact us to learn more about app development in New York City. What are you waiting for?