Need the Best Healthcare App Developers?
Healthcare mobile apps have improved the lives of medical practitioners and patients alike. Amidst the pandemic, innovative mobile applications enable countless patients to consult with doctors from the safety of their homes for non-urgent care.
Some healthcare apps allow web users to:

Access and evaluate their health metrics

Contact medical service providers

Book appointments.

Manage prescriptions

Handle medical billing and insurance
The healthcare app development market is expected to hit $58.8 billion by the end of 2020. Some estimates project the industry to nearly double to $102.35 billion by the end of 2023.
Healthcare apps are very profitable, especially given increasing public awareness and costs associated with healthcare treatments. Consumers want to become and stay healthy, and they are looking for the right tools to help them do so.
Is your organization considering creating a healthcare app?
Rootstrap offers high quality medical and healthcare app development services. Backed by extensive healthcare app development expertise, our team is passionate about creating healthcare apps that cater to patients and address the healthcare system's inefficiencies.
HIPAA Compliant Mobile App Development
The Health Insurance Portability and Accountability Act (HIPAA) establishes national standards for the protection of patient health information, including security guidelines for protecting individual health records that are held or transferred in an electronic format.
"Building privacy and security protections into technology products enhance their value by providing some assurance to users that the information is secure and will be used and disclosed only as approved or expected," explains the U.S. Department of Health and Human Services (HHS).
The HIPAA law was enacted in 1996 and outlined how medical practitioners can lawfully use and maintain protected health information (PHI). PHI is data collected that can be used to recognize a patient.
The Rootstrap mobile app development team builds HIPAA compliant applications.
Why is HIPAA Compliance Important?
HIPAA is used to protect the privacy and security of PHI.
"For patients – it means being able to make informed choices when seeking care and reimbursement for care based on how personal health information may be used," explains the HHS.
Adherence to HIPAA standards also helps protect healthcare providers and organizations from penalties associated with non-compliance.
Here's what we do at Rootstrap to ensure that every healthcare app we develop is HIPAA compliant:
We use strong firewalls, encryption, and malware protection.

We limit access to databases where PHI is stored and maintained.

We suggest policies, provide documentation and training to ensure that your staff follows security standards.
Working with Rootstrap means your healthcare app will be 100% HIPAA compliant.
Before hiring healthcare app developers for your project, your organization should have full confidence in the dev team's ability to build an intuitive app for your target users.
At Rootstrap, our primary concern is having a clear understanding of the problems you want to address with the app. Then, we work with you to solve those problems. We do that by defining your target user group early in the process and listing essential functions and features relevant to the users.
Our development team collects all necessary data that may help us understand your audience along with your organization's expectations for the final product. We take a thoughtful approach and avoid implementing features that don't add value to the app.
Typically, mHealth apps target a wide demographic and demand universal accessibility.
At Rootstrap, our developers work extremely hard to make the registration and sign-in process smooth and straightforward. We know that if patients are required to go through many pages and clicks to register or sign-in, they will likely avoid using the app.
We design healthcare apps to only ask for the absolutely necessary information during the registration process. That way, patients will feel their privacy and time is respected.
Beyond everyday access, we take emergency situations into account when creating healthcare apps for our clients. For example, if an app is created for use during healthcare emergencies, the user will need quick access to the doctor's phone number and other crucial information.
At Rootstrap, we can help your organization develop a high-quality healthcare app that is safe and easy to use for your target users.
The premier app development company trusted by the fastest growing startups + Fortune 500

Healthcare Apps with the Best User Interface
Since healthcare is a very personal and sometimes sensitive field, designing an app for the healthcare industry requires forethought, compassion, and extreme attention to detail.
Some users may have sensory impairments, disabilities, and other needs to take into account. Additionally, the app must be accessible and visually appealing for all ages and demographics.
Rootstrap works to proactively meet the unique challenges of app development for the healthcare industry, creating a considerate, intuitive, and welcoming environment for all users.
How We Develop Healthcare Apps
To create a successful healthcare application, we focus on the best interests of your target users. Beyond pure functionality, we choose design elements carefully to ensure broad appeal and inclusion.
Here's how Rootstrap develops premium healthcare applications:
We make the design of the app centered and clean, using on-brand color schemes and fonts.

We avoid using vibrant colors, opting instead for a delicate, soothing color palette that will help users feel calm and comforted.

We provide users with color options to choose from, ensuring even those with color vision deficiencies will be able to access and navigate the app with ease.
With well-selected colors and design features, our team promotes accessibility and functionality.
Healthcare Apps for Various Platforms
Creating an excellent healthcare app for one device or platform is difficult. Building an app that can work on multiple platforms is even more complicated. With Rootstrap's mobile healthcare app development strategies, your app will be built to operate seamlessly across platforms.
Since Android users are on the rise, we don't create healthcare apps that are iOS-only or iOS-first. We make healthcare apps for both iOS and Android devices, ensuring equal access.
Some agencies use tools like React Native and Flutter to create cross-platform healthcare apps. While these cross-platform tools are great at reducing the cost, they have their limitations. In certain situations, it's good to use the native language to create the app.
At Rootstrap, our team uses Java and Kotlin to create Android apps and Objective-C and Swift to make iOS apps.
Researching Your Target Users
Having an excellent healthcare app idea isn't enough. Your organization needs the right developer to help you successfully target a specific audience who needs the app.
Working with a mobile app maker who will take the time to understand your users can save you a lot of time and money during the app development and launch stages.
Research is key to understanding your target market. The best developers will insist on learning about your industry, category, and competitors.
At Rootstrap, the first thing we do is figure out who we're building the app for. We want to know who will use the app and how they'll use it.
Rootstrap works to plan your healthcare app's functionality and design around your target users' particular needs. Our team will collaborate with yours to find the best monetization model for the app.
Knowing your potential users helps us develop something they'll use.
Guaranteed User Data Safety
Healthcare apps manage sensitive, personal patient information. Each users' data must be safe. Trusted healthcare app developers ensure that data collected through the app is secure.
The first step to data safety is using the strongest encryption available. Encryption is considered the most effective way to protect sensitive data.
At Rootstrap, patient data protection is a top priority. Our team uses varied security approaches to deliver maximum data safety for our clients.
There are different kinds of attacks that hackers may use to steal sensitive information. We know and understand these various forms of phishing and employ industry-standard data leakage prevention methods.
Rootstrap mobile healthcare app security measures include:
Robust server-side control

Secure data storage

Strong authentication and authorization

Much more
Choose Rootstrap to Build Your Healthcare App
Rootstrap's collaborative and well-balanced team of experienced healthcare mobile app developers can handle the most demanding requirements. We'll help your organization create the best digital tools for you and your users. Our developers will innovate to provide you premium mobile app solutions to complex problems within the industry.
The Rootstrap team makes HIPAA compliant apps that are easy to navigate and visually appealing. We develop for all platforms and devices while making sure we understand and serve your target market. Our app experts understand the importance of security. You can trust us to safeguard your app against data breaches by incorporating our robust security approaches.

"Rootstrap is completely dedicated and obsessed with delivering tangible business outcomes at any scale...speak to myself or anyone on the team and you'll see why our clients trust us with their mission-critical projects!"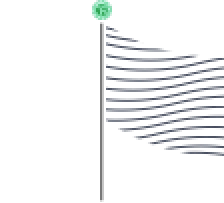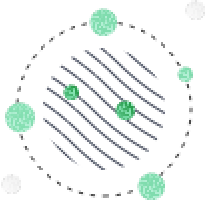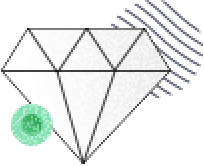 Combined value of our unicorns
and enterprise clients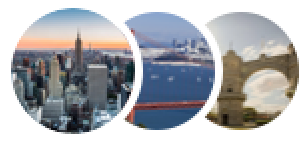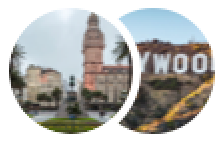 New York, San Francisco & Buenos Aires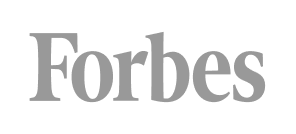 Rootstrap has partnered with Fortune 100 Companies like Epson & media moguls like Snoop Dogg & Tony Robbins to create some of the world's greatest apps. Rootstrap does away with the traditional model of blind guesswork. Think You Have a Million-Dollar App Idea? These Guys Will Be the Judges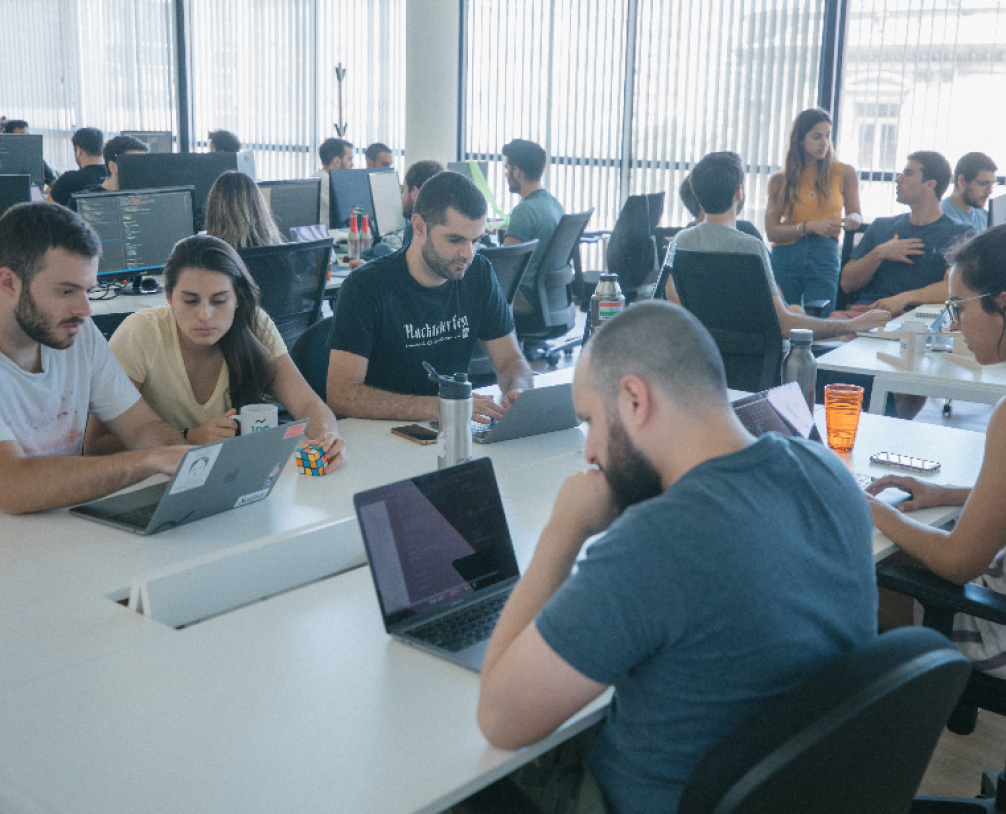 Rootstrap builds mobile apps, websites, and other digital products for clients ranging from early-stage founders to Fortune 100 enterprise companies.
We are a full-service design and development team, as well as strategic partners to our long term clients. We are innovative digital masters who design, develop, and deliver world-class solutions that create meaningful growth and value for our community.
We've won 15 industry awards for our digital transformation process. Our client list features marquee names like Google, MasterClass, Tony Robbins, and Disney. We've helped launch more than 750+ digital products with more than 100 million combined downloads.